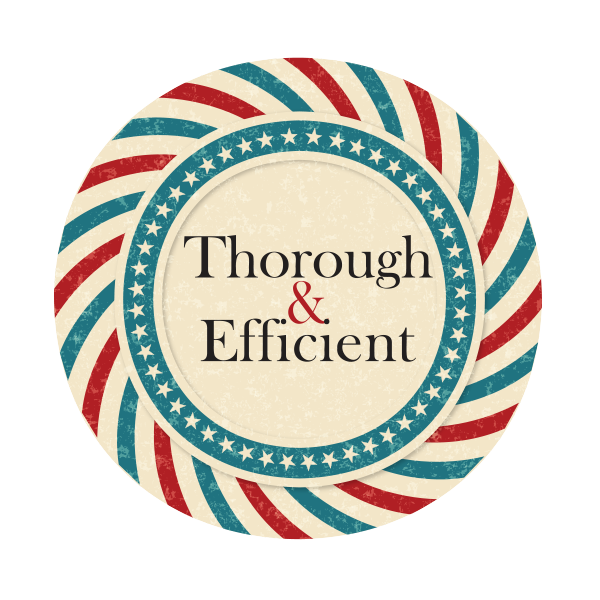 ---
You are officially part of the most important conversation happening in Pennsylvania today!
After seven years of fighting for fair education funding, Pennsylvania's students and families finally had their day in court. This historic trial proved that the Pennsylvania state legislature's school funding system violates Pennsylvania's constitutional right to a Thorough & Efficient public education.
Children First and Education Voters of Pennsylvania have teamed up to make sure every voice is included in this historic conversation.  Pennsylvania students, families, and education advocates can all be part of Pennsylvania's historic public school funding trial.
OUR DAY IN COURT
Closing arguments were heard on Thursday, March 10th.
The last set of oral arguments for both parties is scheduled for July 26th. Following oral argument, the Court will make its decision, which could come several months later — Check back here for updates!
PLAN A VIGIL
Join a vigil in person or click HERE to request more information about hosting your own vigil or to request a flyer in the mail that you can take a photo with and post on social media on March 15th to demonstrate your support for the school funding PA students need and deserve.
---
Philadelphia
3:00 pm
Octavius Catto Memorial Statue
Philadelphia City Hall, South Broad Street
Register here
4:00 pm
Henry H. Houston School
7300 Rural Lane
Philadelphia 19119
Meet on the steps of the school on W. Allens Lane (between Bryan St. and Cresheim Rd.) for spirited speakers and song.
Questions: Contact educationjusticePA@gmail.com
Shippensburg
5:30 pm
Shippensburg Township Park
304 Britton Road
Shippensburg, PA
Contact: Susan Spicka sspicka@educationvoterspa.org
More details here
Allentown
4:00 pm
Allentown City Hall
435 Hamilton Street
Contact:  Karen Beck-Pooley at kbeckpooley@basdschools.org.
Lancaster
7:00 pm
Lincoln Middle School
1001 Lehigh Ave. Lancaster, 17602
(SDoL school board meeting)
Contact: Susan Knoll at knollsusana@hotmail.com 
Reading
4:00 pm
815 Washington St.
Contact:  Gaby at 610-568-2516
Pottstown
7:00 PM 
Pottstown Middle School 
600 N. Franklin St. 
Pottstown, PA 19464 
Contact: Raymond Rose at raymondmrose@gmail.com 
Norristown
7:00pm
Eisenhower Science and Tech Learning Academy 
1601 Markley St. 
Norristown, PA 
Contacts:
Monica D'Antonio – 609-254-0221
Phil Daniels – 302-932-2192
York/CASA
4:00 pm
225 East Princess St.
York, PA 17403
Contact: Ana Nunez at 717-341-4068
The Urban League
Spotlight: Education Justice for Urban Communities scheduled at 7 pm. 
Zoom: Registration link: https://bit.ly/ULPVigil 
Contact: Tomas Varela - tvarela@urbanleaguephila.org
Oxford Area
Penn's Grove Middle School Parking Lot at 301 S. Fifth Street, Oxford PA at 6:00 pm.
Shelley Meadowcroft, cell: 484-620-9349, shelleymeadowcroft@gmail.com
William Penn School District
Penn Wood High School Green Ave Campus at 100 Green Ave, Lansdowne at 1:00 PM. 
Contact: Haley Kulp – cell: 610-350-6141, haleyk@childrenfirstpa.org 
ACLAMO 
3:00 pm
536 George Street, Norristown, PA 19401,
Cerridwen Cox at businessdevelopment@aclamo.org
---

TOOLS & TALK
Pennsylvania politicians have shortchanged our public-school districts for years. As a result property taxes have skyrocketed and we're left holding the bill.  PA ranks 45th in the nation for state funding for public schools – more than 200 school districts across PA are inadequately and inequitable funded.
To see if your school district is UNDERFUNDED, read Expert Reports, learn Details on the Case and to SHARE YOUR STORY visit www.fundourschoolspa.org.
---

Download this resolution and ask you school district to pass it!
 
Tell your local paper your story by personalizing a letter to the editor
(we got it started for you!)
Host a watch party to keep the conversation flowing. This is history!
 
---
"These Schools Are Your Schools, These Schools Are My Schools" song lyrics

---
Sign a Resolution in Support of Pennsylvania's School Funding Lawsuit

---
12/14/2021
PA Students, Families, and Advocates Can't Hold It Much Longer
Dozens Gathered to Illustrate What Underfunding Looks like in Our School Districts
Harrisburg, PA — With the trial in Commonwealth Court challenging the state's school funding system happening in real time down the street from the Pennsylvania Capitol steps,Children First and Education Voters of Pennsylvania brought to life the testimony of Panther Valley superintendent, who testified that a kindergarten classroom in his district is operating under a 75:1 student to toilet ratio. Advocates, parents and students declared today – these kids can't hold it much longer.
READ MORE
11/12/2021
PA Students, Families, Education Advocates Ring the Bell for Fair Education Funding
Dozens March to PA Judicial Center to Mark Historic Education Funding Lawsuit
Harrisburg, PA — After seven years of fighting for fair education funding, Pennsylvania's students and families will finally have their day in court. Children First and Education Voters of Pennsylvania will lead education advocates from across Pennsylvania to ring the bell for justice in a rally featuring dozens of advocates on Friday, November 12th.  Pennsylvania students, families, and education advocates will march to PA Judicial Center to mark the start of Pennsylvania's historic public school funding trial.
READ MORE
---